DRO Health 3.2 is here!
In this update, we are charging on with our wellness rollout, with additions to our diaries and assessments! We are also launching the DRO Health Community, a platform for health and lifestyle enthusiasts to connect and share tips. You can also expect some bug fixes.
Key things released in v3.2 include:
Period diary: We have designed a period diary unlike any other, to help you keep a detailed log of your symptoms all through your cycle – not just when you're on your period.
Ovulation tracker: With the aid of analysis provided by your period diary entries, you are provided with tips and information concerning your ovulation and fertility cycle.
Fertility tracker: With our analytics, we provide you with detailed information on your fertility windows to enable you to make well-informed decisions.
Critical Alerts and Recommendations: With consistent usage, the app gets to know you, and you can expect more personal and specific information and/or warnings concerning your fertility health.
Community: The DRO Health Community is an in-app social platform for folks who are health and lifestyle conscious to connect.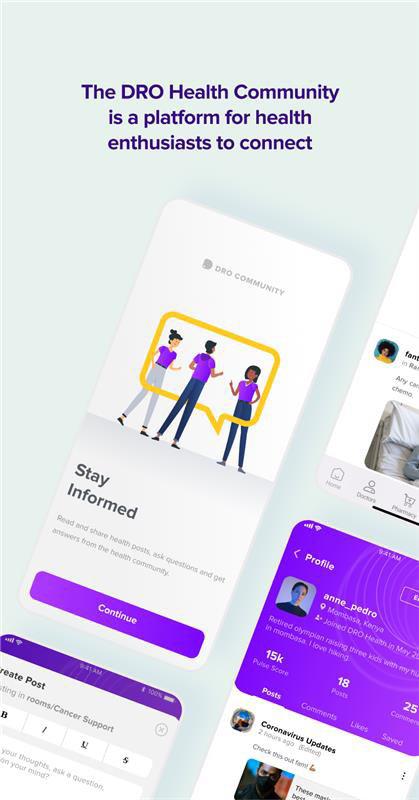 Update – v3.2.1
CVD Risk Calculator: The CVD risk calculator has been designed to help users aged 25-84 estimate the risk of the occurrence of heart-related conditions over a 10- year period. This is not a replacement for a medical examination and should not be used as such. This, however, can be shared with your doctor for further analysis and more effective treatment.
Bug fixes and updates.
As always, we are glad to serve you and to continue providing top-notch healthcare products and services. Thank you for choosing DRO Health.
With love,
The DRO Health team.